Back to all posts
Posted on
Parent/Teacher Interview Bookings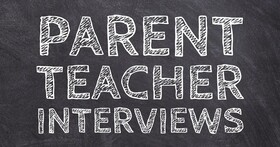 Parent/Teacher interviews will be held during the evening of Thursday, November 24th, 2022 from 3:50-9:20.
We are offering a couple of options for the interviews this year. Parents have the choice of coming to the school for in-person interviews or having phone interviews.  Please make sure to choose the correct option under the booking tab on the H.E. Bourgoin School website before making your booking.
Phone interviews are available from 8:05 pm until 9:05 pm.  Please make sure you take note of the time you have booked and that you are available at that time. Phone and in-person interviews have to be kept at a maximum of 15 minutes to keep things running smoothly and on track.  At noon on November 24th, 2022, bookings will be closed.  No appointments can be made after that.  Please make sure you book your appointments before that time.